Learn about the experience of flying a gyroplane equipped with autopilot, radio navigation and dual screen Garmin G3X touch avionics. Our Czech partner Pavel Březina reports…
In May 2023 Pavel Březina, Managing director of our czech partner AGN systems s.r.o., had the chance to test our high-spec Cavalon with autopilot both solo, and together with numerous pilots. They absolutely "enjoyed the difference" and all pilots were thoroughly convinced: "A real mature aircraft that combines FUN with SAFETY".
We thank Pavel for sharing with us your experience, enthusiasm and trip report from flying in the Czech Republic and back to Germany: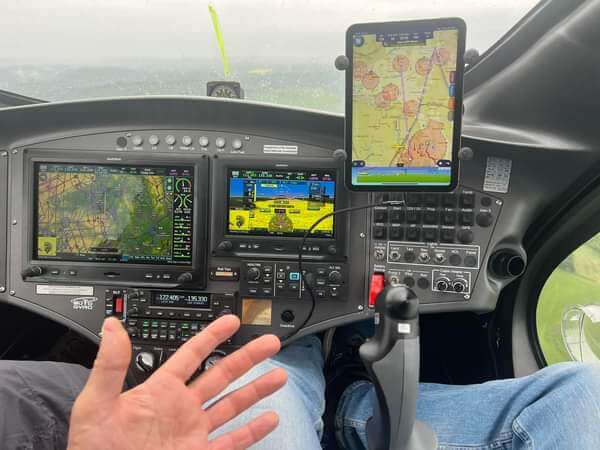 "Gerry Speich, CEO of AutoGyro GmbH, visited us in Přerov last weekend. We are planning to work together with our version of Calidus with the Rotax 915 and Rotax 916 engines. (Ed; Maybe there is surprise coming..)
Gerry flew in a Cavalon equipped with a Garmin GMC 507 autopilot. This is the first gyroplane ever to have a fully approved autopilot installation. Combined with a Garmin G3X glass cockpit I had the opportunity to test it for a few days.
After thoroughly studying it on YouTube and elsewhere, I visited a few more experienced pilots, enticed them into the gyro and had them advise me on some procedures. I also gave a few of our gyro pilots a ride in rainy conditions over the weekend. We all agreed that the Cavalon, equipped like this, has become a mature vehicle and flying it is fun, but most importantly, safe.
Also this week I flew to Hildesheim, where AutoGyro is based, and configured and ordered a Cavalon with a new Rotax 916 engine and equipped with advanced avionics and a Garmin autopilot.
So you can look forward to a demo machine and soon you will be able to try this Cavalon with us. Since the demonstration Cavalon was registered in England, my English pilot's license finally came in handy too."